Nutrition Mentorship
Change the way your clients look and feel by mastering the art and science of nutrition coaching
First Live Call February 17th @3PM EST
Are you tired of seeing your clients hit PRs, get stronger, and move better yet they still feel like they aren't making the progress they want? 9 out of 10 people will come to us for fat loss, without nutrition you are fighting with one hand tied behind your back.
We want to give you the tools to make nutrition a meaningful part part of your practice and take this side hustle to a full on career.
Communication, values, business practices, marketing, behavior change, and nutrition science are all contained in our Coaching Strategy Spectrum.
Here's What to Expect After 10 Weeks of working together:
Core values, Training Principles, and Intro to Case Study.
Cognitive Oversight To The Max
Diet vs. Anti-Diet Culture
Sports Specific Nutrition
Setting Prices And Selling Ethically
And These Bonus Pre Recorded Guest Trainings:
Dr. Ben House
Research Hierarchy
Ben House PhD, CISSN has worked as a Strength and Conditioning Coach and Nutritionist since 2006. House was accepted to medical school without an undergraduate degree, but elected to finish his degree and pursue a career in the health and fitness sector. He finished his Ph.D. and a multi-year metabolic health study within the Nutritional Sciences Department at UT-Austin in 2016. House has numerous publications in peer-reviewed scientific journals and has presented his work at multiple international conferences. Ben is currently lifting, researching, and teaching for Bro Research and also works as the Director of Nutrition and Education for My Fit Foods.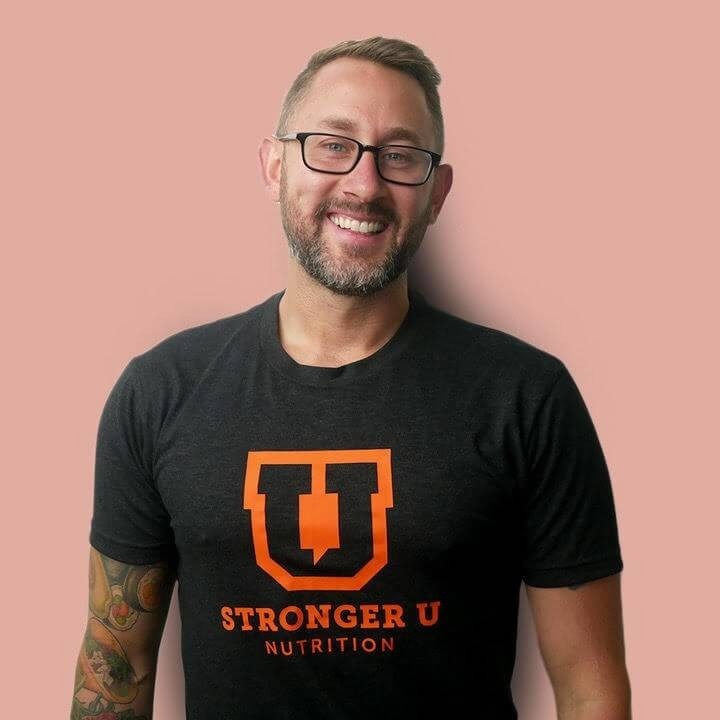 Mike Doehla
How To Build A Nutrition Company By Accident
Mike Doehla Founder of Stronger U Nutrition created an online nutrition coaching company that helped tens of thousands of individuals in more than 50 countries. In 2020 Stronger U was named one of America's fastest-growing private companies by Inc 5000 landing at 567/5000.
Mike's personal mission is to help people have more enjoyable lives and he loves being able to improve the way the world eats. Mike enjoys travel, fitness, entrepreneurship, and good food. He resides in New Windsor NY with his wife Crista, daughter Liv, and his cat.
Dr. Mike T. Nelson
Metabolic Flexibility
Mike T. Nelson, PhD, MSME, CSCS, CISSN, is a research fanatic who specializes in metabolic flexibility and heart rate variability, as well as an online trainer, adjunct professor, Associate Professor at the Carrick Institute, presenter, creator of the Flex Diet Cert, kiteboarder, and (somewhat incongruously) heavy-metal enthusiast. He has a PhD in Exercise Physiology, and a MS in Mechanical Engineering (biomechanics). The techniques he's developed, and the results Mike gets for his clients have been featured in international magazines, in scientific publications, and on websites across the globe. In his free time, he enjoys spending time with his wife, lifting odd objects, reading research, and kiteboarding as much as possible. You can find out more about him at his website at www.miketnelson.com
Jose Rojas
Water Cutting For Athletes
Jose

Rojas is a United States Marine Corps veteran with over 10 years of working with and coaching combat athletes. In collaboration with the Daru Strong Performance, Rojas plays an integral role in the application of the world's leading training methods (Daru Strong Training Methods) for performance, welfare, and research regarding mixed martial arts. Over the course of his career, he has designed and implemented comprehensive performance training and nutrition programs for several NCAA Champions, National Champions, and Special Olympics, in a multitude of sports and disciplines, including Boxing, Figure Skating, Track & Field, Brazilian Jiu Jitsu, Bodybuilding, Tactical, and Hockey.
Dr. Gabrielle Fundaro
Comprehensive Coaching & Intentionally Eating
I am a former Assistant Professor of Exercise Science at Georgia Gwinnett College and hold a PhD in Human Nutrition, Foods, and Exercise from Virginia Tech as well as a BS in Exercise, Sport, and Health Education from Radford University. I am an ACE-certified Health Coach trained in motivational interviewing and the Monash Low-FODMAP program. After leaving academia in 2017, I enjoyed four amazing years as a Renaissance Periodization Nutrition Coach while launching my current telehealth coaching business, Vitamin PhD Nutrition. In 2021, I transitioned to running Vitamin PhD Nutrition full-time while working part-time as a researcher for Examine and collaborating with Shannon Beer, LLB, in our joint venture, Bridging the Gap with Comprehensive Coaching. As a board member of both the Nutrition Coaching Global Mastermind (NCGM) and the Sports Nutrition Association (SNA), I collaborate with a selection of colleagues to guide discussions and change toward best practices in the online nutrition coaching industry.
Dr. Lisa Lewis
Psych Skills Abridged
Dr. Lisa Lewis is a licensed psychologist and a certified addictions counselor. She holds a doctorate in counseling and sport psychology and a master's degree in clinical counseling psychology. She works with athletes, high-achieving executives and fitness enthusiasts, and provides both traditional psychotherapy and performance consultation.
Dr. Lewis owns and operates Dr. Lewis Consulting and Psychotherapy, LLC, at her practice in Brookline, Massachusetts and online, and she serves as the Head of Behavioral Sciences for. Well Health, a digital health and wellness platform. In addition, she offers professional development and continuing education for coaches and fitness professionals.
Check out these awesome bonus presentations!
Dr. Brad Dieter
Brad Dieter, PhD, is an exercise physiologist, molecular biologist, biostatistician, scientist and entrepreneur whose goal is to bring science and industry together to improve human health. He holds a master's degree in biomechanics, doctoral degree and post-doctoral fellowship in translational science. His research has spanned the translational spectrum utilizing basic science, human trials, and machine learning in large data sets to identify and develop novel therapies and technologies. He has been actively involved in developing industry-leading education and certifications. Currently, he serves as the COO of Macros Inc and sits on the Scientific Advisory Board for the National Academy of Sports Medicine.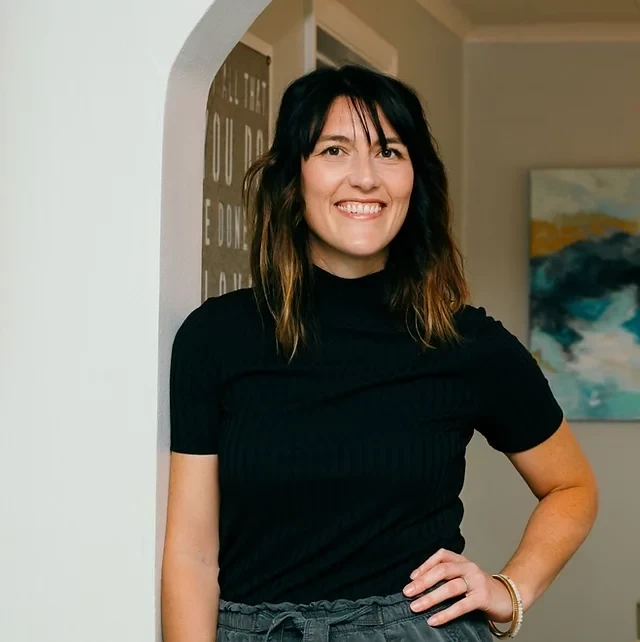 Tara Arndt
Tara Arndt is an email marketing coach who spent 10 years at Bowflex, where she was in charge of customer acquisition and retention. She now uses what she learned in the corporate world to help fitness professionals build their audience and increase their revenue.
Andrew Coates
Andrew Coates is an Edmonton, Canada-based personal trainer and fitness writer for T-Nation, Generation Iron, and other publications. He's the host of the Lift Free and Diet Hard Podcast and co-owner and master of ceremonies of the Evolve Canadian Strength Symposium.
Kyle Dobbs
Kyle Dobbs is the owner of Compound Performance, and has trained 15,000+ sessions and helped other facilities and coaches implement a system that works. I have extensive experience in education, human movement, and biomechanics to help athletes and clients achieve their fullest potential in movement.
Are you a trainer or strength coach who wants to see better results with your clients? Or are you a nutrition coach who has all the knowledge and education yet just can't seem to get ahead?
You aren't alone. This is a tough industry and the answers that are often sold are complex answers to simple stories.
"You just need to learn FB ads."
"Build your social media."
"Have you tried this funnel?"
We get it. Because we've been there. And that is why we've formed the Compound Performance Nutrition Mentorship.
Who are "we"? Dean Guedo and Jeb Johnston. Two personal trainers turned nutrition coaches who want to save you from the mistakes and missteps we have made. From the experience of working with well over a thousand clients and spending in the six figures on education and "business" coaching, we have learned some things that work. And a lot that don't.
We don't profess to know all the answers; that's why we've brought our friends along to help. Some of the biggest names in the fitness nutrition landscape have made lectures just for this course. Lectures that will help you to become a better coach by letting you see what they do with their clients.
You will also receive weekly coaching calls with us where we will do a short presentation followed by case studies and a live Q&A. At the end of this 10 week course you will have built a bigger and better toolbox to help you take the step to the next level.
At the end of the day we are only as good as the tools we have to work with. Sometimes that tool is a hammer, but sometimes it might just be our creativity and ability to communicate. We believe that all roads lead to Rome but we want to help you find the path that is right for you.
We are incredibly excited to offer this course and can't wait to see you on the inside.
OPENS FEBRUARY 14TH LIVE CALLS ARE ON THURSDAYS @3P EST (ALL CALLS ARE RECORDED AND POSTED THE SAME DAY)
So, are you in?
Enroll Now
3 Monthly Payments of $150
Dean Guedo
Dean Guedo is b
ased out of Edmonton, Alberta, and I'm currently an online nutrition coach. I've been involved in fitness, athletics, and strength sports for the past decade. I've recorded over 150 podcast episodes in the fitness industry based podcast "The Fitness Devil" and have transitioned into my current podcast "The Pump". My philosophy is pretty simple when it comes to what I do professionally: I want to change people's focus from using restriction as a target for their performance and weight loss goals and start realizing we need to be adding more.
Jeb Johnston
Founder of Food on the Mind, a nutrition company focused on improving emotional eating, I have worked with over 1000 nutrition clients ranging from CEOs and stay-at-home parents to World Champions in Strongman and BJJ. I've been featured in publications such as Men's Fitness, Muscle & Fitness and Men's Journal.